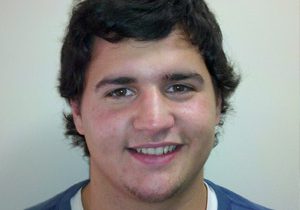 Kyle Miller
BA in Mathematics at UNC Wilmington
BA in Music at UNC Wilmington
Kyle is a North Carolina Teaching Fellow who graduated from UNC Wilmington in 2015 with degrees in both math and music. In his time at UNCW, Kyle earned the Board of Visitors Academic Scholarship, the Thad Dankel Scholarship in Mathematics, and the William F. Adcock, Jr. Scholarship for Excellence in Music. He tutored Music Theory at the UNCW Learning Center for two years and has been a math teacher at Ashley High School for four years teaching Math 1, Honors Math 1, Math 2, Math 3 and SREB College Readiness Math.
Kyle is also an active musician. As a performer, he has won two piano competitions and played with the Wilmington Symphony. As a composer and songwriter, his music has been performed by various chamber groups as well as his band, Blue Turnip. He is also the contemporary worship leader at Wesleyan Chapel United Methodist Church.
Kyle is an avid baseball fan and a struggling fantasy baseball manager. He lives with his wonderful wife, Catey, and his entitled dog, Lily.