What Sets Our Learning Centers Apart from the rest?
Peak Learning Solutions is unlike any other educational services organization due to both the wide scope of services offered, which support students from kindergarten through college, and our educational mission to help each student with whom we work develop into a confident, self-regulated learner. In addition, Peak:
Utilizes evidence-based methods and strategies stemming from the field of educational psychology as well as other fields of study surrounding learning
Directly communicates with schools, parents, and other resources to best support our students
Individualizes our approach and methods to meet the unique needs of each student
Employs the most highly qualified and knowledgable educators available
Devotes itself to an unequaled commitment to excellence

Why We're Here
Despite the rhetoric we often hear when education is discussed, our schools cannot be all things to all students, nor should that be expected. Even the most dedicated and effective teachers cannot individualize and differentiate their instruction to meet the unique needs of every student in class. This is simply an unfortunate fact regarding the large group instruction found in our schools. Moreover, struggles are exacerbated when students have significant needs, like those with learning differences, for example. There will always be some students that need more than is fair to expect schools to provide, particularly given the fact that many of our schools are underfunded and under-resourced. And there will always be support services students need that many schools simply do not, and arguably should not, provide, e.g. test prep for major standardized tests like the SAT and ACT.

We are here because there is a need. We are a trusted additional resource that students, schools, and parents can turn to when students need either more support than a school is capable of providing or services that simply are not available in school. Whether it's reading and literacy support, content tutoring for classes, improving study habits and learning skills, improving confidence, preparing for and applying to college …whatever your educational needs WE CAN HELP.
The Peak Learning Solutions Origin Story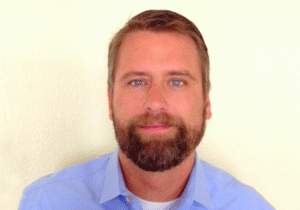 Peak Learning Solutions was founded in 2007 by former classroom teacher and educational psychologist, Drew Sarmiere. Peak initially began as a tutoring business focused primarily on content instruction, but has since evolved into an full-service educational organization offering a comprehensive variety of resources for students, parents, and schools. Please browse our site or call and schedule a free initial consultation to learn more about our outstanding staff and services.